Project Overview Report by K-SOL is an Add-In for Project Reader, the viewer for MS Project.
Project Overview Report show you under Microsoft Excel the summary project information at a glance. You can download for free this report and install it under Project Reader.
below an output example of this report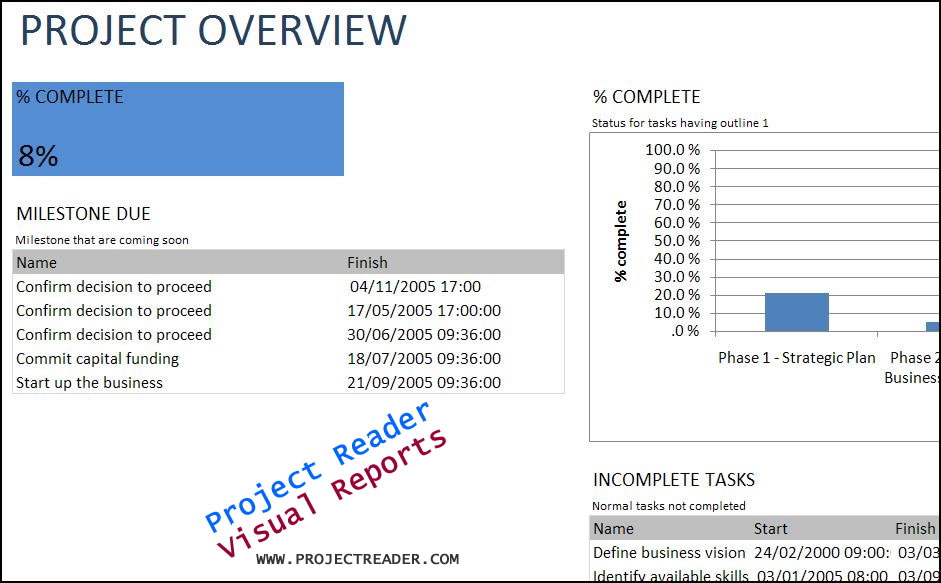 Pecentage Complete of the project
Chart of percentage complete for each task at the outline level specified by the user (default value is 1)
List of milestones that are coming soon
List of normal task that are not completed
Open the Visual Report Panel of Project Reader. You can use the menu option or the toolbar icon as below:



The Visual Report window show you the list of reports and the status for each report. Click on a report and download it as below:



After the download you have to install it. After the installation click on refresh button:




The status of the report will change, select the installed report and click on View button as below::




Microsoft Excel will be opened and the report will be created.